Join us as we explore game-based learning (GBL) with Cate Tolnai, Co-Author of Power-Up Your Classroom: Reimagine Learning Through Gameplay. We discuss the differences between gamification and game-based learning. Find Cate on Twitter and Social Media @CateTolnai Too often teachers shove aside the idea of gameplay because of time constraints or the preconceived notion that play is only for kids. Cate explains the rationale behind the importance of gameplay. Our co-hosts illustrate the process of game building by co-creating a game for a grammar concept unscripted and live on-air! We have implemented game mechanics into this episode and our listeners can participate for a chance to win a copy of Cate's book! Hashtags: #GBL, #gamificaton, #edtech, #ESOL, #grammar, #powerup, #gamedesignsprint #cultureofawesome
Conditionals Safari Game
Want the game we built on the episode? It's here for you to take, twist, reimagine, and play! Remember, with a google doc, all you need to do is click on "File > Make a Copy" (#FileMakeACopy) and an editable version will go straight into your drive to manipulate in any way you see fit!
Got your own ideas that you think other people would benefit from? Drop them in the shared doc!
Ready to build your own game? Cate has kindly provided this template that you can use to build your own games, too! The more you do it, the better and faster it becomes!
Want to see what we filled out on the show with Cate? Here is the Conditional Safari version of the Game Design Organizer:
Fun Finds
Power-Up Your Classroom!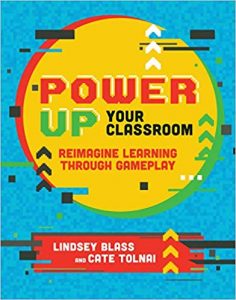 Get your own copy of Power Up Your Classroom by Lindsey Blass and Cate Tolnai. If you liked this episode and are "Game-curious" this book will help you on the path to becoming the game-master of your class and campus!
Giveaway!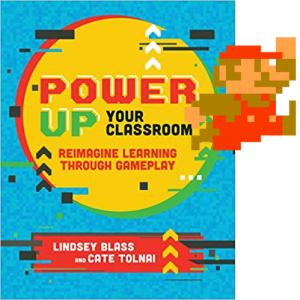 Want to win a free copy of the book?? All you have to know is the answer to this question:
What was the secret phrase we said throughout the episode?
Rules: